Now is the time for adventurers to go exploring.  As the humid summer weather breaks into crisp autumn, the time for hiking spans many months here in the Windham, CT area. There are plenty of places to hike: The Nipmunk Trail, Joshua's Trust properties with trails, Mansfield Hollow State Park, or Sprague Land Preserve, just to name a few.  Whether a hike for you involves an hour long excursion, or days worth of trekking and camping, both are made better with the right pair of hiking footwear.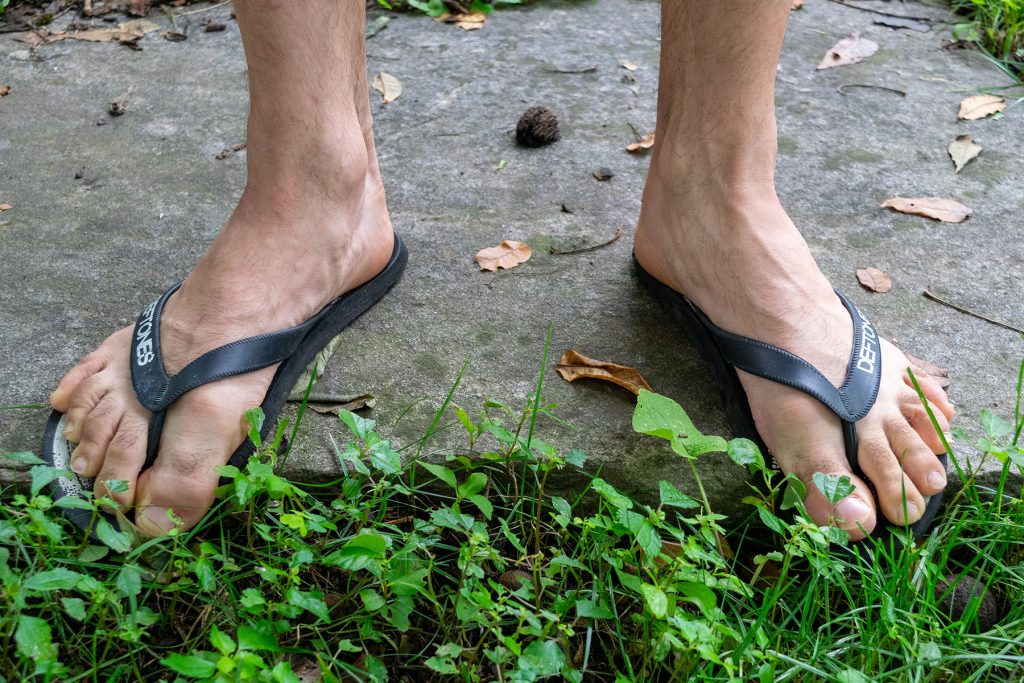 Conveniently located right along the Airline Trail, The Shoe Smith offers plenty of hiking footwear and accessories.  We carry Oboz, Keen, Merrell, and Hoka.  We can also repair your worn out or damaged soles.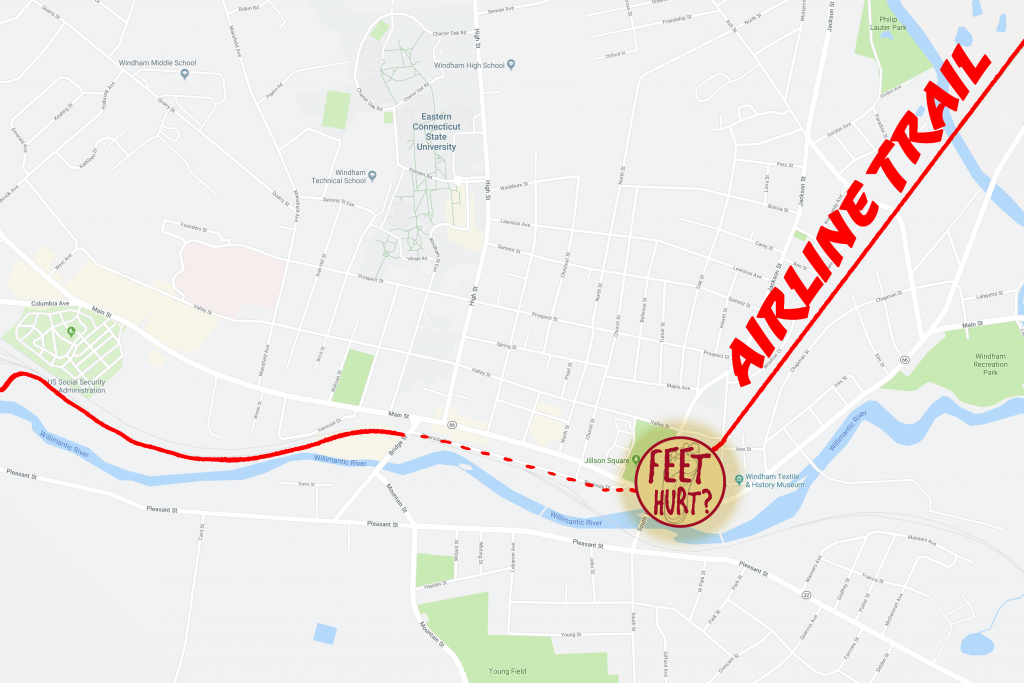 Hiking Boots vs Hiking Shoes vs Hiking Sandles?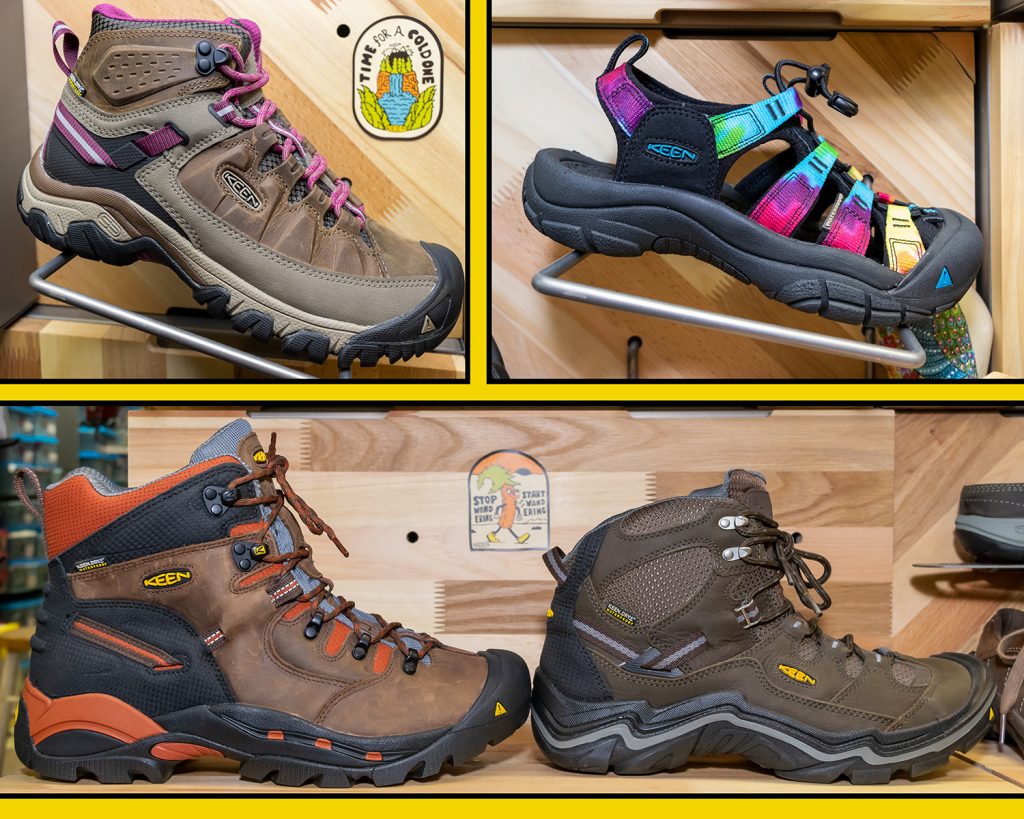 This footwear ranges from tough and rugged, to comparatively light and versatile.  In a boot, you would expect more stiffness, ankle support, and protection from the elements.  They could be used for backpacking or rough terrain, and may be more desirable in colder weather.  Their downside is that they are heavier.
Hiking shoes are the footwear crossovers that try to provide the best of both worlds: light frame, while retaining the durability and traction you would expect from a hiking boot.  Like boots, they can also be waterproof and have stiffer soles then your average shoe.  Stiffness might seem counter to lightness, but is welcome to the foot when having to walk on uneven rocks and roots.
Hiking sandals have their places in more even terrain, or as a supplemental footwear during extended journeys.  Say, for example, you have to cross a water way, or you are fatigued from wearing boots all day.  They offer more tread, arch support, and overall foot protection than your typical sandal, while remaining open and non-confining.
Here is an article that goes into more detail about the different types of hiking footwear, terminology, and what to look out for.  Some of these factors have to do with personal preference above anything else. The best way to find out what you prefer is to come on over to The Shoe Smith and try on a few pairs to decide for yourself.  Sure, we have boot and shoe experts available if you need them, but no pressure.
Trail Running
If you recall Why Runners Love The Shoe Smith, this activity brings runners and hikers closer together.  Trail running shoes are like the running shoes we covered, but they have more treads, more support, and a more ridged midsole.  They are lighter and more versatile than your average hiking boot.  Looking for an event to put those trail running shoes to good use?  The NipMuck Trail Marathon is October 6th, 2019 for those with some experience in trail running who want to be part of a 26 mile marathon or relay race.
Get Hiking
An enjoyable hiking experience starts at the foot and moves up.  While you're at it, The Shoe Smith carries water and stain repellants, cleaners, polishes, durable shoe laces, elastic shoe laces, socks, and insoles to supplement your hiking experience.  Grab your walking stick and stock up on you hiking footwear and accessories at The Shoe Smith, 503 Main St. Willimantic… A hop away from the Frog Bridge!  Where hikers love The Shoe Smith, and The Shoe Smith loves them back.